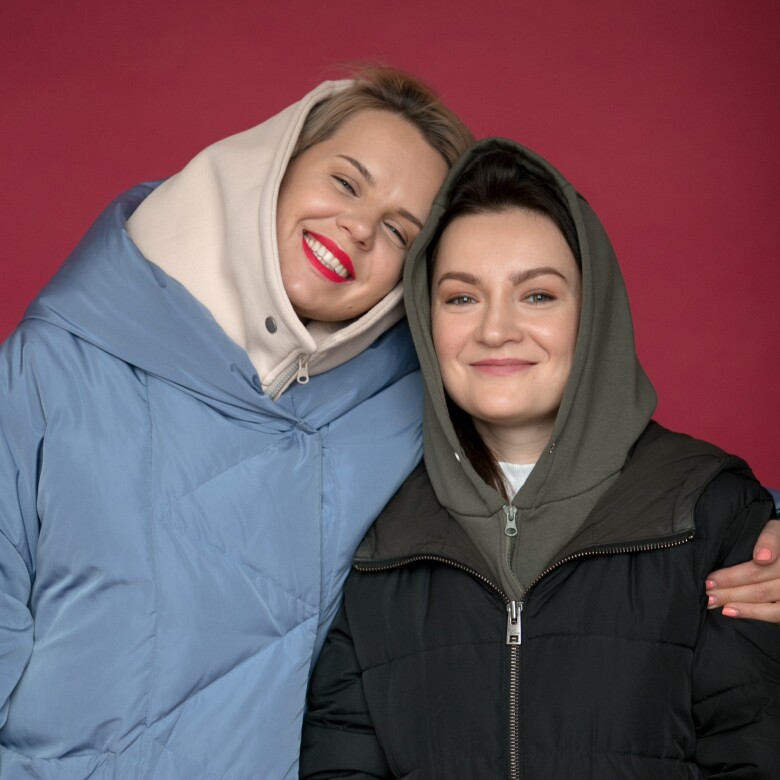 We are a small boutique brand featuring detachable hoods and other head accessorise. We are two friends, who have always dreamed of making something functional, fashionable and beautiful.

That's why we came up with our detachable hoods! Our customers absolutely love our products, and we are happy to make them happy! Hoods Not Hats !

We want our hood in every neighborhood!
TO PLACE AN ORDER
by email: info@unu-unu.ru
by Istagram direct: @unu_clothing
by WhatsApp: +79670421197
or here online if you are ok with Russian
ANYWAY WE ARE ALWAYS HERE TO HELP AND WE SPEAK ENGLISH :)
Cotton Fleece Hoods
Some look like a classic hoodie, the others are more voluminous and look more special, third are made of eco-leather or rainproof fabrics. And all of the hoods are unisex.
Two-colour Head Scarfs
Head scarfs made of rainproof fabric and cotton, with snaps. They are comfortable and incredibly beatiful
Summer Removable Hoods
Hoods made of cotton or rainproof fabric to protect from sunlight or rain
TO PLACE AN ORDER
by email: info@unu-unu.ru
by Istagram direct: @unu_clothing
by WhatsApp: +79670421197
or here online if you are ok with Russian
ANYWAY WE ARE ALWAYS HERE TO HELP AND WE SPEAK ENGLISH :)